What We Do
---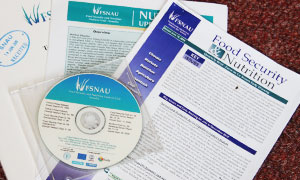 The Food Security and Nutrition Analysis Unit (FSNAU) provides a broad range of lifesaving information and analysis on food insecurity and malnutrition in Somalia.
FSNAU, managed by the Food and Agriculture Organization (FAO) of the United Nations, informs development planning to address underlying causes of food and livelihood insecurity, and malnutrition.
It has developed the Food Security and Nutrition Analysis System (FSNAS), which integrates both the conceptual and operational frameworks that the unit utilises for analysing food security and nutrition information.
The information is collected by a team of FSNAU professionals all over Somalia who process it through an integrated database and information management system.
The unit draws on reliable and appropriate secondary information at all levels, as well as rigorous analysis of the FSNAU field data.
It is this information most aid agencies and development partners use to draw emergency and development interventions for Somalia which has suffered nearly two decades of political instability.
FSNAU has also developed an integrated communication strategy to ensure that this crucial information is made available in ways appropriate to different audiences.